Warning! Images in Post not for the Squeamish!
(Lisa here. Chris sent me some photos of his operation, including the OR and the alien after it was removed from his head. The alien is quite ugly and, well, it might make you lose your lunch.)
The roof of my mouth is finally healing from the intubation. And my hair feels stubbly like a Sharpai, making my head feel all itchy. This is a sign of healing! I'm totally off the steroids now, which I think will help me sleep better, cuz I need my sleep patterns to get back to normal so that I stop waking up at 1 and 2am to watch Netflix    =adfkhq235n 089ngv ' uj

   adsoi8-q0 h5v  Oops! Lisa's cat just walked across the keyboard while she was taking my dictation. Sorry 'bout that. Now, what was I sayin'? Hmmm…
Today was another good day, and I'm quite proud of what I accomplished. Don't laugh…. I unloaded and loaded the dishwasher all by myself, in 60 minutes flat. And, my OT Pattie had me and Nicole walk up and down the stairs, albeit we were both a bit unsteady (my hip is acting up, but I'm waiting for those nanobots before I go in for more repairs). Such small wins mean I'm making progress on becoming independent again, and can start to help around the house.
Cousin George came to visit, and my friend Barry too who was cracking jokes a mile a minute, keeping me in stitches (figuratively). I also had a great Google Hangout with my brother Steve. It was wonderful to talk with him cuz we hadn't talked in quite awhile (too long if you ask me).
Then Pam was here and we sat outside in the beautiful 85 degree weather and we talked about moving forward with the roll to our new Positek website design. We just need to do some final testing of the membership module and then we'll be up and running with a much better and easier to maintain site. Pam also posted a new Positek Tip of the Day on YouTube and iTunes. Check it out (hey, that's me with hair!)
Later in the evening our housekeeper Sue came by to visit with her hubby Dominic, and we had a nice time chatting.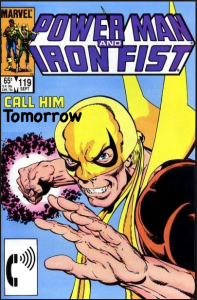 As my friends know, I'm an extrovert. I get energy from people and so these visits are really good for me.  But they do make me quite tired, and so I'm really glad Nicole is putting her fist down and making sure I get the healing rest I need.
I think it's gonna take some time for me to get used to this new pool in my head. It's kinda like the motion of the ocean. I'm not seasick or anything, but it reminds me of when I lived on a boat, swayin' as the tides came in and drew out. (Lisa here. This reminds me of the time I went to visit Chris and stayed with him on his 47 footer. Wow, that was a wonderful week we spent sailing up and down the Chesapeake. But it was so weird when I got back "on the hard", cuz it took me a few days before I stopped feeling like the ground was rolling under my feet. And that week, BTW, was the week he told me he'd met someone… Nicole! Okay, back to Chris' words now.)
The euphoria of yesterday's news hasn't worn off. We're still on Cloud 9, but we do realize that it's going to be a long long long long long long recovery. That splish-slosh pool in my head will be with me forever and I'm just going to have to get used to it. We have the OT scheduled out for 4 weeks, so that should help me get through this current unsteady period.

I'm hoping that in the next week or two I'll be able to make at least a bowl of cereal for my wife and son. (Eh, eat up now sonny. I say, ya gotta have a good brekist a'fore headin' off to dem der studies an' workin' that cybersecurity magik a yorn). I am so proud of my son!
Hey, I finally got the pictures from Doc Edy! Iif you get quesy, look away…
And now a big shout out and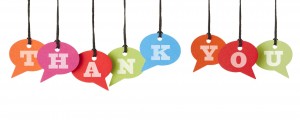 to all the wonderful friends who have already brought food, and to those who are scheduled through Thanksgiving to bring more. We love that! My superhuman tastebuds love it too. Although, and I don't mean to be ungracious here at all because it's all been so delicious… We do need to start to cut down on the sugary goodies and eat a bit more healthy. I'm about to bust out of my PJs, and we wouldn't want that now, would we. Please know that we are very grateful for all the care and love that goes into your cooking. And this will help us out immensely when Nicole goes back to work in a couple weeks. I'm just not quite ready to pick up the chef's hat and making anything that requires more than a cereal box and a milk carton.
Many thanks to my nurses while I was in hospital (Ross, Matt, Hannah, Kathleen, Beth, Isha, Mariama, and Tequila). And a thank you to all my babysitters at home, and the ones that will be with me this weekend while Nicole takes CJ off to for his next SAT test on Sat (I am so proud of you son!) and Nicole goes Sunday to volunteer at the Temple store.
And my biggest best-est thank you to my darling Nicole. (Lisa here. I can see the glint of tears in Chris' eyes as he says this.)
Okay. As you know I could go on and on but, you know, Ms. Iron Fist over here is sayin' it's time for me to be sayin' g'night. So…
G'night!
(p.s., Lisa here. Go visit Haas Ararauna's website, cuz his latest post will make you laugh out loud.)