I'm ok, you're ok, right?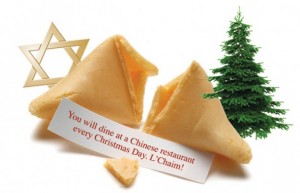 Well, got through the holidays just fine, no big problems! Did our traditional Jewish Christmas Day Chinese take-out (thanks Peking Gourmet!) with all the trimmings, and that was a big group of 15 relatives at our house – no more restaurants out for me for awhile (after the last time) – I'm still too sensitive to both loudness and multiple simultaneous conversations. Even with the earplugs in, it's just too much and my brain sort of shuts down. Which brings up…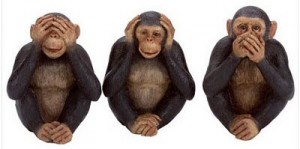 Sensory breaks – I really need them, esp. when there's a lot going on around me. Sometimes just closing my eyes and plugging my ears for a minute or so is all I need. I hope I'm not offending anyone when I do this, but I betcha it looks kinda funny! And of course I don't talk, so I'm doing a three'fer! If things are especially busy, I have to retreat to my room and often take a nap. That lasts anywhere from 20 minutes to an hour and a half.
On Boxing Day, we had Robin and Brian for a visit, that was just great! They brought her mother with them, and we had a great visit and rousing conversation that left me needing a nap, but without a big headache (which was awesome!). Mom's a retired schoolteacher, and Robin is working with Nicole and I on business strategy – and both Mom and Brian had tons of great ideas too, thanks! A nap followed, of course.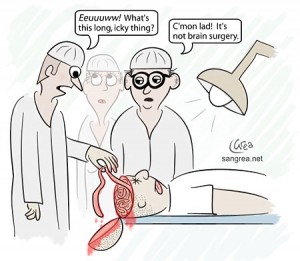 That day and the next I also worked on a couple of Macs, upgrading them to the latest Mavericks and general maintenance. This was a great opportunity to see how I can handle some work, and I think I can start doing some more of this in January and going forward – a step at a time though. A big thank-you to Alison (NYC) and Kate (Duke U.) for letting me work on their Macs – they were in town for the holidays and lent me their Macbook Pro's for a couple of days. Normally I do their monthly computer maintenance virtually, but an operating system upgrade is kinda like…wait for it…brain surgery! So I needed to do that in-person. Also I have had to defer doing client computer maintenance for a few months – but I have a good excuse and am very appreciative of my clients for their patience.
On the Saturday before New Year's Eve, Nicole and I went to the bathroom fixtures place to pick out stuff for our upcoming project – the big ol' master bathroom remodel. This has been a long time coming and starts Feb. 3rd. This afternoon I made arrangements with Charlotte next-door (thanks so much!) for me to hide out during the daytime demolition phase, I'm sure it'll be loud!
Speaking of headaches…my latest theory about why they go from a 2 up to a pounder or zoomer is:
If I sleep during the daytime for more than about 90 minutes. Seems any longer naps end with a pounding headache wakeup call
If I'm around a lot of stimulation for more than about an hour without any kind of sensory break. Fortunately if I know that an event is upcoming, I'll take a pre-emptive Excedrin which keeps the headache under a 3.5 (most of the time).
If I am feeling light-headed (usually a signal to take a nap) and ignore it for too long
If I try to focus on anything for too long without a break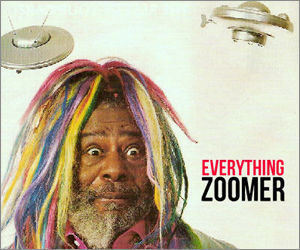 So to recap, a pounder is a throbbing headache that's about a 5-7 on the lego-head scale. A zoomer is when a pounder ramps up from under 3 to a 5-7 (see my lego-head scale in the sidebar) in less than 10 minutes. That's a milestone in itself, a month ago the zoomer got there in 3 minutes flat, and the first 45 days or so it could get there in 60 seconds!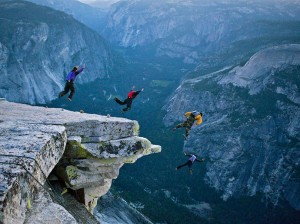 At this point, a 2 almost feels good, a 3 is no problem, and I don't even start icing till 3.5 or 4. I take Excedrin at a 4, or pre-emptively when I know I'm going to be doing something that could be pounder-inducing. Ok, maybe I'm not base-jumping yet, but high-risk activities like having visitors, taking walks, working out, and attending dinner parties are often gonna start me off. So, 'high-risk' these days is pretty tame, eh?
Onto New Year's celebrations! The Holdens came for the week to visit, driving down from NH. Every minute of their visit was a treasure, even though we didn't do a whole lot. Just good time together. And Melanie's awesome treatments helped me out so much – everybody says I'm standing taller now!
We haven't gone out for the Eve since 2007/8 when Nicole and I last went to a party (shout out to Mr. Bob and Mai Ann!). The party was great, but next day I was down with the flu, and had a nasty fall 3 days later with a double-concussion and memory loss that I never want to repeat, much less remember! And Nicole had had a nasty accident many years ago on a New Year's Eve. So we're homebodies on the last night of the year. Had a little sparkling apple cider in lieu of spirits, most of us stayed up till after midnight, and it was just a perfect time!
We sadly said goodbye to Bill & Mel, Yana, Joe and Tara on Friday morning, they headed back up to big snow country while we watched the little snow fall and make for pretty landscapes around the house. The house felt empty without them – they are such good friends!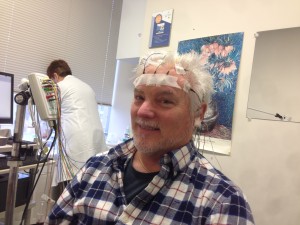 CJ completed 5 of 6 college applications by the deadline, and the 6th isn't due till Jan. 15, so we're on track. In 9 months we hope to drive him and a car-load of stuff to Boston, and will be sad and happy at the same time – just like all the other parents who see their kids grow up and leave home. Today was CJ's first day back after a whole 2 weeks winter break – slow day for him he says. For me, it was the first of two important tests – I got an EEG!
First time for me, so I didn't really know what to expect. And didn't get much sleep last night, so I was pretty punchy. I think it took as much time to hook me up as to run the tests. The latter was done with me laying down, just having to open and close my eyes, breathe deeply, and looking at lots of flashing lights through my eyelids. I admit I fell asleep, there I've said it! After that we went back home and I think I slept most of the day away – waking up in time for a yummy dinner! Marivic brought us salmon and a wonderful treat – her mom Editha! Editha was CJ's nanny those many years ago (from age 1-3). We had a very nice but short reunion and made plans for us to spend some time together in the next week or so.
So Wednesday I'll get a new MRI, then over the next 2 weeks I'll see both my BFD Edy and my neurologist Dr. Savani. I have to say, if anyone reading this needs brain surgery, Doc Edy is the guy to see – he's fantastic! And Dr. Savani is incredible! I have gotten the best care I could hope for, and am so lucky to have them in my corner.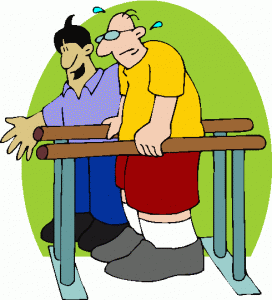 One more thing, tomorrow I am going to schedule a new round of physical therapy – to help me with my balance and gait, and also 'vestibular therapy'. That should help me with the high-pitched tones (voices?) in my head all the time now. I'll find out the schedule tomorrow, and Nicole and Dianne (thanks!) will setup a sign-up for anyone local who could help me get there and back. Nicole's back to her usual 18-hour day work schedule, CJ's in school, and I'm still not driving. So if anyone's got spare time, a car and some patience for a patient like me, I'd love to catch up with you while you drive me to and from the PT (in McLean). I'm truly blessed and grateful to have so many friends who don't hesitate to step up and help me through this recovery. I've not been good at saying thank you, but…thank you all for being wonderful cooks, babysitters, drivers, and just the most awesome friends a guy could hope for. I see God in each and every one of you. Just thanks!
Almost forgot to mention that last Friday evening Nicole and I went to a dinner party at BFF Hemant and Jyoti's house. This was a reunion with my golf buddies, and a chance for our wives to spend some time together. It reminded me of how grateful I am that my buddies actually saved my life (by threatening to tell my wife if I didn't go see a doctor about my late July seizure on the 9th teebox). It was a great dinner party, good food and great conversation. I lasted 4 hours which is a new record! But my earplugs weren't quite up to the task, and unfortunately I had to be helped to the car to get home, then spent most of the next day flat on my back. But I wouldn't trade that evening's experience for anything – Hemant & Jyoti, Sunil, Piyush and Abba, and Sanjay and Aditha are such wonderful people, thanks so much!
Ok, so milestone update time:
2nd large family gathering at home, survived with a nap in-between dinner and dessert, day 96
first major computer service job completed successfully, day 97
survived, nay enjoyed a rousing dinner party, day 105
first EEG, day 108
Happy new year everyone, and here's hoping for a great and powerful 2014!